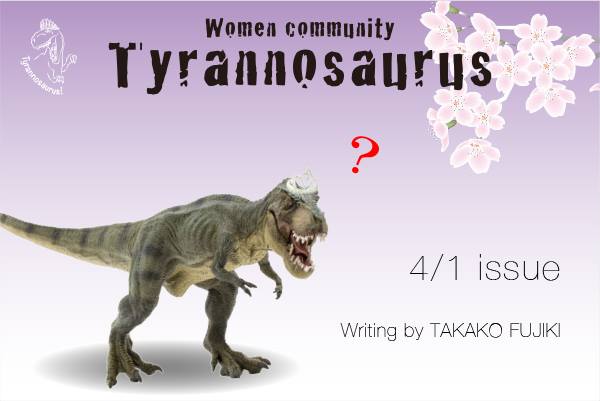 An Amazing Tyrannosaur will take you to
the virtual "Hanami-picnic under cherry blossom"
at TYRA's April Festival 2019.
Japanese women in business and the arts are still considered minorities and do not receive the same attention as their male counterparts, even though their abilities are comparable. For this reason, TYRA was created as a support organization for business women and artists that provides members with professional connections, feedback on their projects and opportunities for collaboration and skill-sharing.

Social Network Service (SNS) become an excellent tool for Japanese women to be effective public speakers. SNS is the very important factor promoting TYRA's member and distribution of each other's art works. Teaming up is the key for TYRA's activities. No matter who you are, what you are, what goal you strive for—TYRA offers many benefits to you.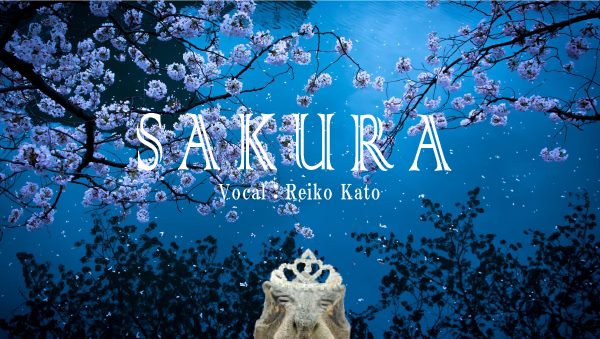 TYRA is proud to announce the 2019 April Festival with featured artist, Ms. Reiko Kato, and her work: "SAKURA: Music with No Bar". Ms. Kato combines historical art forms, like Gregorian Chant, with well-known Japanese traditional songs to enable the audience to release the burdens of their minds.

Ms. Kato is known as the "Chandelier Voice" because her voice is crystal clear. After studying under Professor Ingeborg Wamser in Austria for over 10 years, Ms. Kato has performed The Phantom of the Opera at the Japanese Theatrical Company called "Gekidan Shiki". Ms. Kato played leading part of "The Little Prince" and many more.

Experience Ms. Kato's work inspired by "SAKURA" and let"s celebrate "Sakura", Japan's cherry blossom season, with TYRA this April!
https://youtu.be/OjgMq4BrjHU
Please visit
Tyra Channel
http://bit.ly/TyraChannel_YouTube

I will be keeping you posted of "Amazing TYRA"'s artworks on every month.
Stay tuned in the Amazing Loop of TYRA!

Takako Fujiki
Culture Watcher
tfujiki3@gmail.com